Learn stand-up comedy in Melbourne WITH Ro campbell
---
---
---
---
Learn stand-up comedy in Melbourne over 5-evenings from Sunday to Thursday, 6.30 pm to 9.30 pm, from January 22 to 26, 2023. You'll get the Hard Knock Knocks comedy manual, our complementary online course, video of your graduating performance, professional headshots for future marketing, and loads of one-on-one coaching from our resident comedy coach, Brad Oakes, our returning alumnus, Paul Balsillie, and guest comedy coach, Ro Campbell.
---
PRICES:
Student and Concession – $500 + GST
Early Bird – $600 + GST (before April 10 only)
Bring-a-Mate-Rate – $900 + GST (2 people)
Full Fee – $800 + GST
Pre-Course:  Online course access
Access the entire School of Hard Knock Knocks stand-up comedy curriculum ahead of the face-to-face course via your phone or PC. Narrated by the legendary comedian Greg Fleet, this online course includes videos examples, audio advice, activities and feedback to ensure you don't feel like a noob on day one. Learn more by clicking here.
Day 1:  Sunday - The Basics, Finding Yourself, Joke Structure and Preparation
Get introduced to the basics of stand-up comedy and the jargon of the comedic industry before jumping into the deep end with your very own mini comedy set. Then, it's time to learn the 'Normal-Normal-Twist' technique, and developing your own original jokes, before trialling them on stage and giving them a polish.
Day 2:  Monday - Generating Content and Building Confidence

Learn to gauge your audience and how to recognise and manage taboo topics while learning confidence building/fear smashing techniques. You'll also get input on your set from our guest comedian, Ro Campbell, meet the other Hard Knock Knocks alumni and develop more of your original material.
Day 3: Tuesday - Delivery and Controlling a Room

Learn to write a strong open to your comedy set. Tonight students will also have the opportunity to refine some of their own writing, and learn about the open mic circuit, the Australian comedy festivals, such as Adelaide Fringe and Melbourne International Comedy Festivals, as well as life after graduation, with a visit from our returning alumnus, Paul Balsillie.
Day 4: Wednesday - The Close, Graduation Preparation and Photo Headshots
Closing your set strong is this night's goal, as well as putting the extra polish on tomorrow night's graduation performance. You'll also model for professional headshots, that are vital for comedy event posters or even acting jobs!
Day 5: Thursday - Graduation Night and Performance

The moment you have been working toward! Perform your stand-up comedy routine in front of family and friends, conquer your fears and perform alongside three professional stand-up comedians. Watch previous graduation videos by clicking here.
---
Shaun Stevens
December 25, 2022.
Morry & Brad made me feel extremely welcome on day one. Getting up and doing my first set was nerve racking but after doing it and getting laughs from the others in the course, I relaxed immediately. Jaryd Goundrey & Richard Stubbs were the comedy coaches during the week and I learnt so much from both of them. Tips, techniques and learning about the industry. The confidence I gained from the experience has been immense. Morry, as a facilitator, was extremely knowledgeable and helpful throughout the week. At the graduation performance, even though I was nervous, I remembered my whole set, which was an exhilarating experience. I'd been pushed by my wife & Jaryd Goundrey to do this course and I can't recommend it enough for up and comers, professionals who need a tune-up with their skills or even newbies to the scene. Thanks for an exhilarating week and help with my performance. It's re-ignited my passion for stand-up comedy as prior to this course, I had done one open mic. Since the course, myself and another of the alumnis have been going to open mic nights at the rubber chicken. I've loved learning about how to write stand up and the different styles of comedy. "10% of comedy is writing, the rest is rewriting" -Jeff Green Thanks again to Morry, Brad, Jaryd & Richard for everything! Here's to bigger and better things for Shaun Stevens…..watch this space 😁😁😁
Aarti Vincent
November 30, 2022.
Once you do the course you become a part of a wonderful supportive community of funny people who have each other's back. The coaches are very giving. Brad shares the wealth of his knowledge even when he is not taking the class, basically he never stops teaching. Thank you, SHKK!
Shervin Amirtabar
November 30, 2022.
It was a great experience to attend the comedy school! Met a lot of awesome people, learnt from the greatests and built up the confidence to perform. Highly recommend it to anyone who's thinking of giving stand up comedy a go!
Sarah Michaels
November 6, 2022.
This course was def gave me the push I needed to get up on stage, I learnt so much in such a short time. This is only the beginning for me.
simon cawood
October 29, 2022.
Wether your new to stand up or have been doing it for a while it's an awesome course
Karla Dondio
August 31, 2022.
Whether you are burning to do stand up or just want a fun challenge, I can't recommend this course highly enough. CJ and Morry really understand comedy and provide an incredibly supportive environment. So many laughs and graduation is a hoot. Best thing I've done aside from giving birth to my three cats.
Antonie Ng
July 29, 2022.
Last night was bloody epic. Huge congratulations to myself and the fellow course graduates. A HUGE thank you to Christine and Morry for the guidance throughout, could not have done it without your guy's support. Told all my mates about the course and experience, it was unreal. Thanks again team!!
Kurt O'Brien
June 26, 2022.
I recently completed the one week course in Melbourne. In just 5 days the team took me from someone without material, who wasn't sure if I could be funny, too nervous to get on stage at an open mic to having a 5 minute set that I know is funny, tested on stage! I also now have the tools and methodology I need to write new material Really happy with the course, the instructors and also the great group of people that I met. A great way to start in comedy, when you don't know how to start
Virginia Hollands
June 25, 2022.
Such a great experience! Kind, welcoming, and professional, I left with real skills and comedy experience. And a whole lot of new friends.
---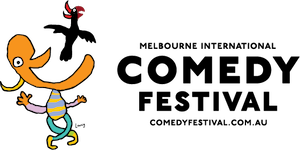 BONUS!
Not only will you learn stand-up comedy in Melbourne, but you'll also get the opportunity to perform at the Adelaide Fringe Festival, Melbourne International Comedy Festival, and Sydney Fringe Festival as part of 'The Best Of' show, produced every year. Be part of a life changing experience AND get paid for the privilege!
Brad Oakes - Resident Comedy Coach
Comedian Brad Oakes is considered by many to be comedy royalty, and has over 30 years of stand-up comedy experience. Brad has performed on Australian classic comedy shows, which include The Comedy Company, Jimeoin, Full Frontal, and Hey Hey It's Saturday. Brad also featured in the School of Hard Knock Knocks' comedy-drama, 'Is This Thing On?' Brad will also MC at the graduation, ensuring the audience is hot before the graduates perform. Learn more about Brad by clicking here.
Ro Campbell - Celebrity Guest Comedian
Comedian Ro Campbell has performed professionally in 37 countries. He has performed at the last 12 Edinburgh Fringe festival's and has made The Scotsman's pick of Best Jokes of The Fringe. In 2010 he was crowned Scottish Comedian Of The Year (slightly controversial being Australian!).
Paul Balsillie – Returning Alumna
At each course we invite a previous graduate (alumni) to perform at the Hard Knock Knocks graduation. In January it's Paul Balsillie, who'll also be providing insights into the open mic comedy circuit, how to network within the comedy industry, and comedy advice post-graduation. So not only will you learn stand-up comedy in Melbourne, you'll start to build a network of comedians who are already performing in the comedy circuit.
Start your comedy journey today.
We are available to chat, any day of the week, via the chat button below or phone. Otherwise, we are contactable by email.
---