Learn stand-up comedy in Melbourne WITH dOUG CHAPPEL
---
---
---
Learn stand-up comedy in Melbourne over 5-evenings from Sunday to Thursday, 6.30 pm to 9.30 pm, from July 25 to 29, 2021. You'll get the SHKK comedy manual, our complementary online course, video of your graduating performance, professional headshots for future marketing, and loads of one-on-one coaching from our resident comedy coach, Chris Wainhouse, our returning alumnus, Kaylyne Grant, and guest comedy coach, Doug Chappel.
---
---
PRICES:
Student and Concession – $500 + GST
Early Bird – $600 + GST (before July 11 only)
Bring-a-Mate-Rate – $900 + GST (2 people)
Full Fee – $800 + GST
Pre-Course: Online course access
Access the entire School of Hard Knock Knocks stand-up comedy curriculum ahead of the face-to-face course via your phone or PC. Narrated by the legendary comedian Greg Fleet, this online course includes videos examples, audio advice, activities and feedback to ensure you don't feel like a noob on day one. Learn more by clicking here.
Day 1: Sunday - The Basics, Finding Yourself, Joke Structure and Preparation
Get introduced to the basics of stand-up comedy and the jargon of the comedic industry before jumping into the deep end with your very own mini comedy set. Then, it's time to learn the 'Normal-Normal-Twist' technique, and developing your own original jokes, before trialling them on stage and giving them a polish.
Day 2: Monday - Generating Content and Building Confidence

Learn to gauge your audience and how to recognise and manage taboo topics while learning confidence building/fear smashing techniques. You'll also get input on your set from our guest comedian, Doug Chappel, meet the other SHKK alumni and develop more of your original material.
Day 3: Tuesday - Delivery and Controlling a Room

Learn to write a strong open to your comedy set. Tonight students will also have the opportunity to refine some of their own writing, and learn about the open mic circuit, the Australian comedy festivals, such as Adelaide Fringe and Melbourne International Comedy Festivals, as well as life after graduation, with a visit from our returning alumna, Kaylyne Grant.
Day 4: Wednesday - The Close, Graduation Preparation and Photo Headshots
Closing your set strong is this night's goal, as well as putting the extra polish on tomorrow night's graduation performance. You'll also model for professional headshots, that are vital for comedy event posters or even acting jobs!
Day 5: Thursday - Graduation Night and Performance

The moment you have been working toward! Perform your stand-up comedy routine in front of family and friends, conquer your fears and perform alongside three professional stand-up comedians. Watch previous graduation videos by clicking here.
---
Karla Dondio
August 31, 2022.
Whether you are burning to do stand up or just want a fun challenge, I can't recommend this course highly enough. CJ and Morry really understand comedy and provide an incredibly supportive environment. So many laughs and graduation is a hoot. Best thing I've done aside from giving birth to my three cats.
Antonie Ng
July 29, 2022.
Last night was bloody epic. Huge congratulations to myself and the fellow course graduates. A HUGE thank you to Christine and Morry for the guidance throughout, could not have done it without your guy's support. Told all my mates about the course and experience, it was unreal. Thanks again team!!
Kurt O'Brien
June 26, 2022.
I recently completed the one week course in Melbourne. In just 5 days the team took me from someone without material, who wasn't sure if I could be funny, too nervous to get on stage at an open mic to having a 5 minute set that I know is funny, tested on stage! I also now have the tools and methodology I need to write new material Really happy with the course, the instructors and also the great group of people that I met. A great way to start in comedy, when you don't know how to start
Virginia Hollands
June 25, 2022.
Such a great experience! Kind, welcoming, and professional, I left with real skills and comedy experience. And a whole lot of new friends.
James Busuttil
June 24, 2022.
Awesome experience with a great crew and coaches
Trang Nguyen
June 24, 2022.
Such a great comedy school that's been very well put together and genuine trainers! I went into the course as a complete beginner, and within 5-days, I had learnt the fundamentals to put together a 5-minute set and perform it publicly! Would highly recommend to anyone who wants to start their stand-up comedy career, improve their speaking/presentation skills, challenge themselves or simply have fun!
Darren Bianchi
May 27, 2022.
What a class! What a crew! What a Venue! What a night! What a buzz! Don't hesitate to take this master class.......
Ronak Narayan
May 17, 2022.
It's been a couple of weeks now since I completed the comedy course and looking back I can honestly say it was a phenomenal experience. It has done wonders for my public confidence, and the pay-off of hearing an audience laughing at your jokes at the graduation is incomparable. The teachers are knowledgeable and helpful, and it's also a great way of making the right contacts in 'the industry'. For all of those wondering if they should take the leap, I highly recommend it!
Andrew Maraldo
May 2, 2022.
I've just completed my second ever set and couldn't have imagined doing it without this course. The course is a great combo of "go with the flow" and theory.
A well thought out well delivered course presented by a knowledgeable team. If you've ever thought about trying stand-up, or just want to improve your public speaking, this is the course for you. I would recommend Hard Knock Knocks to anyone.
---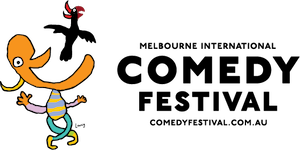 BONUS!
Not only will you learn stand-up comedy in Melbourne, but you'll also get the opportunity to perform at the Adelaide Fringe Festival, Melbourne International Comedy Festival, and Sydney Fringe Festival as part of 'The Best Of' show, produced every year. Be part of a life changing experience AND get paid for the privilege!
Chris Wainhouse - Resident Comedy Coach
The resident comedy coach is responsible for developing our nervous nobodies into confident comedians. Comedian Chris Wainhouse is one of Australia's most accomplished comedians (although he was born in New Zealand). The Raw Comedy winner in 1999, Chris has performed is a regular headline act at some of the world's most prestigious comedy venues including The Sydney Comedy Store, Melbourne's Comedy Club, The Classic in Auckland and Jongluers in the UK. He also regularly headlines in Singapore, Jakarta, Malaysia and Hong Kong - a testament to his cultural diversity. Learn more about Chris by clicking here.
Doug Chappel - Celebrity Guest Comedian
Australian comedian Doug Chappel is one of Australia's most loved and well travelled stand-up comedians. If he's not MCing at The Comic's Lounge in Melbourne, then he's performing around the country at pubs, clubs and event mining clubs. He's even performed for Australian troops in Afghanistan, Dubai and the Solomon Islands.
Doug will be sharing his journey with the comedy students, as well as headlining at the graduation to cap off a fantastic show. Learn more about Doug by clicking here.
Kaylyne Grant – Returning Alumna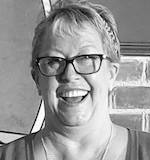 At each course we invite a previous graduate (alumni) to perform at the School of Hard Knock Knocks graduation. In May it's Kaylene, who'll also be providing insights into the open mic comedy circuit, how to network within the comedy industry, and comedy advice post-graduation. So not only will you learn stand-up comedy in Melbourne, you'll start to build a network of comedians who are already performing in the comedy open mic circuit.
Watch Kaylyne's graduation video by clicking here.
Start your comedy journey today.
We are available to chat, any day of the week, via the chat button below or phone. Otherwise, we are contactable by email.
We currently hold workshops in the following capital cities:
Adelaide
Melbourne
Sydney
Brisbane (Coming soon!)
---