Learn stand-up comedy in Melbourne with gabe hogan
---
August 20, 21, 27 & 28 (Weekends)
---
(Until early bird price ends)
---
---
Learn stand-up comedy in Melbourne over 4 afternoons on August 20, 21, 27 and 28 starting at 2pm and finishing at 6pm. You'll get the Hard Knock Knocks comedy manual, our complementary online course, video of your graduating performance, professional headshots for future marketing, and loads of one-on-one coaching from our resident comedy coach, CJ Fortuna, our returning alumnus, Dan Kappa, and guest comedy coach, Gabe Hogan.
---
PRICES:
Student and Concession – $500 + GST
Early Bird – $600 + GST (before August 6 only)
Bring-a-Mate-Rate – $900 + GST (2 people)
Full Fee – $800 + GST
Pre-Course: Online course access
Access the entire School of Hard Knock Knocks stand-up comedy curriculum ahead of the face-to-face course via your phone or PC. Narrated by the legendary comedian Greg Fleet, this online course includes videos examples, audio advice, activities and feedback to ensure you don't feel like a noob on day one. Learn more by clicking here.
Day 1: Saturday 20 August (2pm - 6pm) – The Basics, Finding Yourself, Joke Structure and Preparation
Introduction to the basics of stand-up comedy and the jargon of the comedic industry before launching into the deep end with your very own mini set. Then, it's time to learn the 'Normal-Normal-Twist' technique and get your creative juices flowing! You'll also learn the secret to building confidence.
Day 2: Sunday 21 August (2pm - 6pm) – Delivery and Controlling a Room
This day is about Delivery and Controlling a Room. You'll start to use Volume. Tone, Speed and Pauses. You'll also get introduced to the comedy industry as a new comer from our alumnus, Dan Kappa.
Day 3: Saturday 27 August (2pm - 6pm) – Body Language, the Close and Headshots
You'll be learning to control your body language, make a strong close, and also have headshots taken for your very own marketing posters. And you'll have loads of feedback from our comedy coaches in preparation for tomorrow's graduation.
Day 4: Sunday 28 August (2pm - 6pm) – The Graduation
The moment you have been working toward! Perform your stand-up comedy routine in front of family and friends, conquer your fears and perform alongside professional stand-up comedians. Watch previous graduation videos by clicking here.
Post Course: Punchlines Comedy Club and Festivals
The moment you have been working toward! Perform your stand-up comedy routine in front of family and friends, conquer your fears and perform alongside three professional stand-up comedians. Watch previous graduation videos by clicking here.
---
joe lester
November 24, 2023.
would 100% recommend! Even if you don't want to pursue comedy as a career, if you love a challenge & trying something new then defs give it a go 🙂
Australia India Chamber of Commerce
November 2, 2023.
What sets the Hard Knock Knocks comedy school in Melbourne apart is the fact that professional comedians, some of whom are featured on Australian television, serve as coaches. Their guidance provides invaluable real-world insights into the comedy industry, making the learning experience even more enriching. This dynamic blend of experienced mentors and diverse talent nurtures a thriving comedy scene. As a result, the school continues to be a launching pad for Indian-Australian comedians and others, helping them perfect their craft and connect with a broader audience, making it a hub of creativity and humor in the comedy landscape.
Emmy Bee
October 5, 2023.
Had the amazing privilege of learning stand up at Hard Knock Knocks. Couldn't recommend a better place. Would do it again in a heart beat.
An amazing experience. Highly recommend for anyone. along with learning comedy in's and out's, getting stage time experience you'll also face some fears, grow as a person and have a opportunity to network with people in the local and national comedy scene.
Thomas Galtieri
September 30, 2023.
Awesome course, learned so much about comedy in a short time. Everyone was knowledgeable and accommodating. Great place, great vibes and all around fun experience. Thanks!
Alec Fry "Frydentity" Comedy
September 6, 2023.
The HKKCS is excellent for anyone who wants to learn stand-up comedy, and even experienced comedians too. Morry & Brad help you to get started, or to get better! Such a great environment to find your style, experiment and support & be supported by like minded people. If I hadn't recently done it ...I'd be rushing out to sign-up, asap! (but I can live vicariously through you ...so go do it, and let me read your posts)
Josh Vinen
August 28, 2023.
Highly recommend The School of Hard Knock Knocks Scariest thing I've ever done but with the leadership of Brad and Morry and the hilarious other students we all managed to have a laugh and get a laugh. Also shout out to Gregg fleet and Kru for being hilarious and sharing their knowledge and wisdom. Anyone thinking about doing the course… just do it!
Ed Thomas
August 27, 2023.
Cannot recommend this experience enough. There's no better thrill than having something you've worked hard on come to fruition in front of a crowd. Great coaches, supportive environment, laughs - plenty
Gemma Davidson
August 26, 2023.
This is a wonderful course to get your confidence up on stage. Morry and Brad were lovely to work with and it's a very supportive environment. Would recommend to anyone wanting to try stand up or just become more confident with public speaking.
Really enjoyed the course and would definitely recommend it to anyone who is interested in doing stand up for the first time. The content is informative and interesting and all of the coaches really do have a world of knowledge to share. Overall great experience
---
BONUS!
Not only will you learn stand-up comedy in Melbourne, but you'll also get the opportunity to perform at the Adelaide Fringe Festival, Melbourne International Comedy Festival, and Sydney Fringe Festival as part of 'The Best Of' show, produced every year. Be part of a life changing experience AND get paid for the privilege!
CJ Fortuna - Resident Comedy Coach
The resident comedy coach is responsible for developing our nervous nobodies into confident comedians. Comedian CJ Fortuna is one of the most skilled comedy performer, having performed on TV commercials, movies, stage and stand-up comedy – not to forget, although he's prefer that you did, an appearance on 
Hey Hey, It's Saturday's
 '
Red Faces
'. More recently, he's starred in the stand-up comedy movie,
The Heckler
, the screwball comedy, Spin Out, won Best Actor at the Japanese Short Film Festival for 
Big City,
 and featured in a web series called 
Hactresses
. You're in safe hands with CJ.
Gabe Hogan - Celebrity Guest Comedian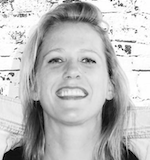 Comedian Brad Oakes is considered by many to be comedy royalty, and has over 30 years of stand-up comedy experience. Brad has performed on Australian classic comedy shows, which include The Comedy Company, Jimeoin, Full Frontal, and Hey Hey It's Saturday. Brad also featured in the School of Hard Knock Knocks' comedy-drama, '
Is This Thing On?
' Brad will also MC at the graduation, ensuring the audience is hot before the graduates perform. Learn more about Brad  by 
clicking here
.
Dan Kappa – Returning Alumnus
At each course we invite a previous graduate (alumni) to perform at the Hard Knock Knocks graduation. In August it's Dan Kappa, who'll also be providing insights into the open mic comedy circuit, how to network within the comedy industry, and comedy advice post-graduation. So not only will you learn stand-up comedy in Melbourne, you'll start to build a network of comedians who are already performing in the comedy circuit.
Start your comedy journey today.
We are available to chat, any day of the week, via the chat button below or phone. Otherwise, we are contactable by email.
We currently hold workshops in the following capital cities:
Adelaide
Melbourne
Sydney
Brisbane (Coming soon!)
---