Learn stand-up comedy in Melbourne WITH Gerry Masi
---
---
(Until early bird price ends)
---
---
Learn stand-up comedy in Melbourne over 5-evenings from Sunday to Thursday, 6.30 pm to 9.30 pm, from July 24 to 28, 2022. You'll get the SHKK comedy manual, our complementary online course, video of your graduating performance, professional headshots for future marketing, and loads of one-on-one coaching from our resident comedy coach, Christine Basil, our returning alumnus, Jarryd Goundrey, and guest comedy coach, Gerry Masi, aka Mad Dog Malcolm Cummings.
---
PRICES:
Student and Concession – $500 + GST
Early Bird – $600 + GST (before July 10 only)
Bring-a-Mate-Rate – $900 + GST (2 people)
Full Fee – $800 + GST
Pre-Course: Online course access
Access the entire School of Hard Knock Knocks stand-up comedy curriculum ahead of the face-to-face course via your phone or PC. Narrated by the legendary comedian Greg Fleet, this online course includes videos examples, audio advice, activities and feedback to ensure you don't feel like a noob on day one. Learn more by clicking here.
Day 1: Sunday - The Basics, Finding Yourself, Joke Structure and Preparation
Get introduced to the basics of stand-up comedy and the jargon of the comedic industry before jumping into the deep end with your very own mini comedy set. Then, it's time to learn the 'Normal-Normal-Twist' technique, and developing your own original jokes, before trialling them on stage and giving them a polish.
Day 2: Monday - Generating Content and Building Confidence

Learn to gauge your audience and how to recognise and manage taboo topics while learning confidence building/fear smashing techniques. You'll also get input on your set from our guest comedian, Gerry Masi, meet the other SHKK alumni and develop more of your original material.
Day 3: Tuesday - Delivery and Controlling a Room

Learn to write a strong open to your comedy set. Tonight students will also have the opportunity to refine some of their own writing, and learn about the open mic circuit, the Australian comedy festivals, such as Adelaide Fringe and Melbourne International Comedy Festivals, as well as life after graduation, with a visit from our returning alumnus, Jarryd Goundrey.
Day 4: Wednesday - The Close, Graduation Preparation and Photo Headshots
Closing your set strong is this night's goal, as well as putting the extra polish on tomorrow night's graduation performance. You'll also model for professional headshots, that are vital for comedy event posters or even acting jobs!
Day 5: Thursday - Graduation Night and Performance

The moment you have been working toward! Perform your stand-up comedy routine in front of family and friends, conquer your fears and perform alongside three professional stand-up comedians. Watch previous graduation videos by clicking here.
---
Ronak Narayan
May 17, 2022.
It's been a couple of weeks now since I completed the comedy course and looking back I can honestly say it was a phenomenal experience. It has done wonders for my public confidence, and the pay-off of hearing an audience laughing at your jokes at the graduation is incomparable. The teachers are knowledgeable and helpful, and it's also a great way of making the right contacts in 'the industry'. For all of those wondering if they should take the leap, I highly recommend it!
Andrew Maraldo
May 2, 2022.
I've just completed my second ever set and couldn't have imagined doing it without this course. The course is a great combo of "go with the flow" and theory.
A well thought out well delivered course presented by a knowledgeable team. If you've ever thought about trying stand-up, or just want to improve your public speaking, this is the course for you. I would recommend Hard Knock Knocks to anyone.
Tully'z Kitchen
May 2, 2022.
Fantastic!! If you want to learn stand up comedy and want to have some seriously good training this is the place. Professional, inclusive, supportive and very organised.
Punchlines Comedy
May 2, 2022.
The Hard Knock Knocks has helped close to 500 new comedians get their feet onto a stage. It's from this pool of new talent that we watch for future stars, and put them on stage with famous headliners. When ever you attend a Punchlines Comedy show, there will always be a graduate of the Hard Knock Knocks supporting.
Julie crews
April 30, 2022.
This course will exceed any expectations you may have about what it will deliver! It is a transformative experience and really places you way ourside your comfort zone in a fun and supportive way. Full credit to Morry, C J and Brad who are masters of their craft! This course should be at the top of everyone's list!
To be honest I wasn't sure if I should do the course at first or if I should just work it out at open mics. Then I realised - there's no other art form where I'd expect the artist to just work it out. So I signed up and I'm so glad I did. It was well worth it. For me it was more than just learning about joke structure. It was the confidence I gained from getting proper feedback (which you don't get at open mics). Signing up has also meant networking, and ongoing support, from other alumni. If you're thinking about trying stand up (or have done some but want to improve), I highly recommend this course.
Zach Bres
April 30, 2022.
This course was the best money I have ever spent. Invaluable feedback and guidance from skilled comedians and industry professionals. It was a supportive environment to help refine material, practice microphone technique and get used to being on a stage in front of other people. The opportunity to take what you have learnt and perform a 5 minute set for a live audience is amazing and has given me much more confidence to step into the world of open mics. For anyone like me, who wants to try and bomb-proof themselves (as much as possible) before taking the stage for the first time, I couldn't recommend this course higher.
Trav Bell
April 12, 2022.
After procrastinating for many years about ticking stand-up comedy gig off my Bucket List, I finally trusted The School of Hard Knock Knocks to get it done. What was super uncomfortable became really comfortable. I learned way more than I thought I would. I'll be forever grateful. Thanks 🙏 guys. Highly recommend this course as the best way to scratch your comedy itch!
Trix Arial
April 11, 2022.
Did the course in February 2022. For those interested in getting into comedy this is the perfect introduction into joke writing techniques and building a solid 5 minute recital. The course also connects you with other comics post graduation, so if you're having a hard time navigating the open mic scene, there are plenty of fellow graduates and veterans who can offer a helping hand.
---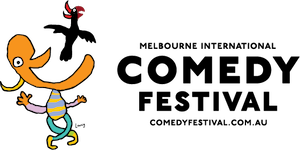 BONUS!
Not only will you learn stand-up comedy in Melbourne, but you'll also get the opportunity to perform at the Rubber Chicken's comedy room, Punchlines Comedy Club. We also run shows at festivals around Australia as part of our 'Best Of' program.
Christine Basil - Resident Comedy Coach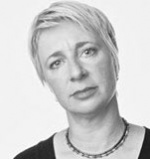 The resident comedy coach is responsible for developing our nervous nobodies into confident comedians. Comedian Christine Basil is a patient and experienced comedy coach, and has worked in the industry for over 25 years. Learn more about her experience by
clicking here
.
Gerry Masi - Celebrity Guest Comedian
The guest comedy coach helps the comedy students refine their material further, and is the headliner at the graduation.  And in this course, you kind of get two resident comedy coaches for the price of one! A wig, flairs, and a fake moustache, and Gerry Masi becomes Mad Dog Malcolm Cummings. Mad Dog is part crooner, part playboy, with a light splattering of sleaze. Together, he's a hilarious 1970s character, that is all too familiar. Gerry will be sharing his comedy writing and character development throughout the course.

Jarryd Goundrey – Returning Alumna
At each course we invite a previous graduate (alumni) to perform at the Hard Knock Knocks graduation. In July it's Jarryd Goundrey, who'll be providing insights into the open mic comedy circuit, how to network within the comedy industry, and his experience from his recent run at the 2022 Melbourne International Comedy Festival. So not only will you learn stand-up comedy in Melbourne, you'll start to build a network of comedians who are already performing in the comedy circuit.
Start your comedy journey today.
We are available to chat, any day of the week, via the chat button below or phone. Otherwise, we are contactable by email.
We currently hold workshops in the following capital cities:
Adelaide
Melbourne
Sydney
Brisbane (Coming soon!)
---