"WHO IS MELBOURNE'S FUNNIEST LAWYER?" COMPETITION
---
---
(Until early bird price ends)
---
---
---
Learn stand-up comedy in Melbourne over 5-evenings from Sunday to Thursday, 6.30 pm to 9.30 pm, from January 17 to 21, 2021. You'll get the SHKK comedy manual, our complementary online course, video of your graduating performance, professional headshots for future marketing, and loads of one-on-one coaching from our resident comedy coach, Brad Oakes, and our guest comedian and practising lawyer, Michael Shafar. PLUS, we'll crown Melbourne's Funniest Lawyer for 2021!
PRICES:
Early Bird – $600 + GST (before Jan 10 only)
Full Fee – $800 + GST
Pre-Course: Online course access
Access the entire School of Hard Knock Knocks stand-up comedy curriculum ahead of the face-to-face course via your phone or PC. Narrated by the legendary comedian Greg Fleet, this online course includes videos examples, audio advice, activities and feedback to ensure you don't feel like a noob on day one. Learn more by clicking here.
Day 1: Sunday - The Basics, Finding Yourself, Joke Structure and Preparation
Get introduced to the basics of stand-up comedy and the jargon of the comedic industry before jumping into the deep end with your very own mini comedy set. Then, it's time to learn the 'Normal-Normal-Twist' technique, and developing your own original jokes, before trialling them on stage and giving them a polish.
Day 2: Monday - Generating Content and Building Confidence

Learn to gauge your audience and how to recognise and manage taboo topics while learning confidence building/fear smashing techniques. You'll also get input on your set from our guest comedian, Michael Shafar, meet the other SHKK alumni and develop more of your original material.
Day 3: Tuesday - Delivery and Controlling a Room

Learn to write a strong open to your comedy set. Tonight students will also have the opportunity to refine some of their own writing, and learn about the open mic circuit, the Australian comedy festivals, such as Adelaide Fringe and Melbourne International Comedy Festivals, as well as life after graduation, with a visit from our returning alumni.
Day 4: Wednesday - The Close, Competition Preparation and Photo Headshots
Closing your set strong is this night's goal, as well as putting the extra polish on tomorrow night's graduation performance. You'll also model for professional headshots, that are vital for comedy event posters or even acting jobs!
Day 5: Thursday - Competition Performance

The moment you have been working toward! Perform your stand-up comedy routine in front of family and friends, conquer your fears and compete to see who is crowned Melbourne's Funniest Lawyer for 2021! Watch previous graduation videos by clicking here.
---
Jason Clarke
May 26, 2023.
Having done the Course 6 +/- years ago, This time was better. The wealth of experience brought by Brad, Morry (group leaders), Jeff Green & Marty Fields was incredible!!! So, among the many important things to lean were: Write & record, GET UP in front of a mic., Network! The socializing after the course helped build friendships that I think will last. Well done everyone!
Highly recommend anyone who's interested in stand up comedy!! You will learn so much techniques and insights from professional comedians with 30+ years of experience! Everyone is so nice and supportive. It's the safest place to explore your comedy journey!
steven bradshaw
May 26, 2023.
Loved it! If you're thinking about trying out stand-up I would 100% recommend. Went from a nervous wreck with a couple of okay jokes to doing a full 5 minutes set in just a week!!!!
The Rubber Chicken
May 8, 2023.
The Hard Knock Knocks stand-up comedy school develops comedians through structured workshops and coaching by veteran comedians, such as Brad Oakes, Jeff Green, Richard Stubbs, George Kapiniaris, Bev Killick and other greats in the industry. Comedy courses run on weeknights and weekends, and graduates receive photo headshots, and HD videos of their own original comedy set. Post course, graduates are invited to perform alongside headliner comedians in the Punchlines Comedy Club, which is upstairs at The Rubber Chicken.
ryan bones
March 29, 2023.
A really supportive and comprehensive course. A great experience.
William Zhang
March 29, 2023.
I thoroughly enjoyed this course. It was so apparent that Morry and Brad really cared about their students. They prepared us for showmanship on stage and taught us what it meant to write a joke.
Sarah Bliss
March 28, 2023.
Loved every second of it and it was an amazing experience!! Brad and Morry provide a fantastic curriculum and you will leave with a tight 4 min set. 10/10
Caro Moore
January 27, 2023.
Great experience! Such a nice and supportive environment and graduation night is such a buzz! Brad and Morry where awesome.
Sean uploaded
January 27, 2023.
Really well organised. Morry and Brad were great😀
Amit Padwal
January 27, 2023.
Mory and Brad were amazing mentors. Brad let me express myself and was an excellent coach. It was one of the best courses I have done and will help me immensely
---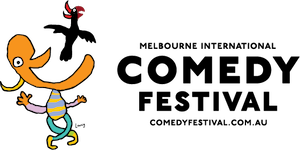 BONUS!
Not only will you learn stand-up comedy in Melbourne, but you'll also get the opportunity to perform at the Adelaide Fringe Festival, Melbourne International Comedy Festival, and Sydney Fringe Festival as part of 'The Best Of' show, produced every year. Be part of a life changing experience AND get paid for the privilege!
Brad Oakes - Resident Comedy Coach
The resident comedy coach is responsible for developing our nervous nobodies into confident comedians. Comedian Brad Oakes is considered by many to be comedy royalty, and has over 30 years of stand-up comedy experience. Brad has performed on Australian classic comedy shows, which include The Comedy Company, Jimeoin, Full Frontal, and Hey Hey It's Saturday. Brad also featured in the School of Hard Knock Knocks' comedy-drama, 'Is This Thing On?' Brad will also MC at the graduation, ensuring the audience is hot before the graduates perform. Learn more about Brad by clicking here.
Michael Shafar - Guest Comedian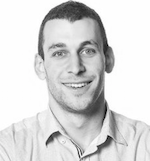 Comedian Michael Shafar is a stand-up comic and writer for The Project on Network Ten. But this success hasn't happened overnight. Like most stand-up comedians it started off with bombing at his first open mic, and then two years of performing at every opportunity that presented itself. His next step was hosting 'The Leak' on community television station, Channel 31, before climbing the ranks to the ABC and commercial television. Learn more about Michael by clicking here.
Will Billings - Returning Alumnus
At each course we invite a previous graduate (alumni) to perform at the School of Hard Knock Knocks graduation. This ensures that all graduates get to meet a comedian that can introduce them to the local scene and comedians, and avoid the politics of the open mic stand-up comedy scene. This month it's Will Billings, who's both a new stand-up comedian and a new graduate of the law. With any luck, within a year he'll be practising and have his own one-man show at the Melbourne International Comedy Festival!
Start your comedy journey today.
We are available to chat, any day of the week, via the chat button below or phone. Otherwise, we are contactable by email.
We currently hold workshops in the following capital cities:
Adelaide
Melbourne
Sydney
Brisbane (Coming soon!)
---